摘要截稿日期延期至:

2022年5月16日

全文截稿日期延期至:

2022年5月9日

会议日期:

2022年5月28-30日

录用通知:

投稿后20-30天

ICSSH2022演讲嘉宾信息如下: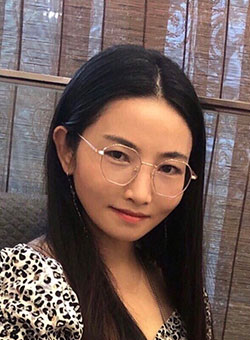 Dr. Xiaolan Yu, Professor
Law School, Anhui Normal University, Wuhu, China
Biography: Dr. Xiaolan Yu is a professor and a doctoral supervisor at Anhui Normal University as well as a post-doctorate in law at Shanghai Jiao Tong University. Her main research areas are basic theories of civil law and private law governance of data. She has published several papers on data legal protection in the SSCI Source journals, and she has also published several papers in the Chinese CSSCI source journals, meanwhile, a monograph written by her has been published.
Topic: Legal Coordination of Conflicts of Interests Among Stakeholders in the Processing of Personal Data
Abstract: The processing of personal data involves various stakeholders, such as natural persons, personal data processors, and supervisors. These stakeholders process or supervise personal data based on their respective interests or duties. However, because several interests are involved, conflicts may occur due to the value of the data in question. This paper builds a theoretical framework based on the methodology of interest measurement to alleviate conflicts of interest concerning data. It explores, from the perspectives of rights, obligations, and liabilities, the supervisors' duty of protecting the public interest. Regarding personal data of natural persons, corresponding rights are allocated according to the relevant provisions of the Civil Code and the Personal Information Protection Law of the People's Republic of China. For personal data processors in superior positions, obligations and liabilities are allocated according to the relevant provisions of the above laws, and in light of the core of reasonable restrictions on individual standards against society's standards, the duties of supervisors and protection of public interests are clearly defined.
© 2016-2022第六届社会科学与人文国际会议 版权所有